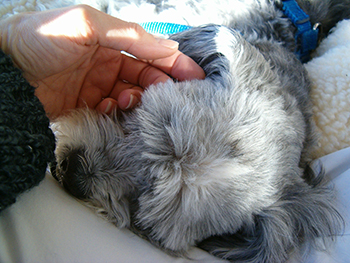 Established in 2010, we are a 501(c)(3) nonprofit organization, founded in memory and honor of all the beloved pets whose unconditional love, trust and companionship open our hearts and change our lives.
The creation of PawPrints Network was inspired by Cathy Maher's caregiving journey with Dakota, her cherished Lhasa Apso mix.
While caring for Dakota, the Maher family collaborated with their veterinary care team on a journey from diagnosis, treatment, comfort and palliative care, to finally hospice care at home. Their goal was to help support Dakota's quality of life through the end of his life.
That experience helped Cathy realize we had an opportunity to develop and consolidate information and resources, some existing and some new, to help and connect people going through similar situations.
PawPrints Network is focused on supporting people in tough times and helping them become even stronger advocates for the health and happiness of their beloved pets.